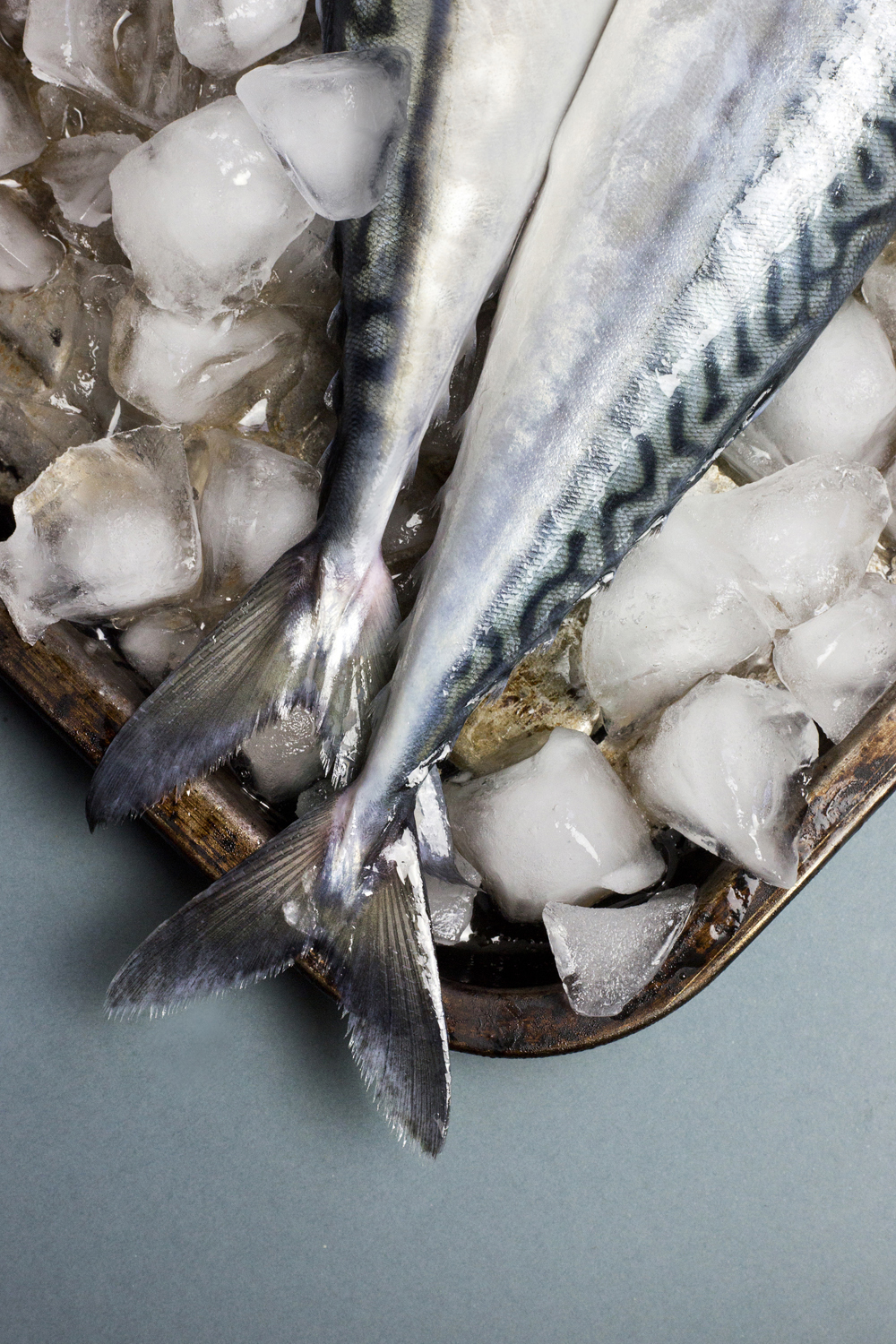 Beauty is said to be in the eye of the beholder and for me, a fresh mackerel really is a thing of beauty. This is not some bland 'could be any fish', once you've seen a mackerel it is an easily recognisable image, this is a fish with character.
A mackerel's colouring ranges from delicate pinks, to greens and into shades of iridescent blue. Then the patterning is graphic, strong and superbly defined. Apart from its visual beauty, the mackerel also contains powerful health promoting benefits in the form of its omega-3 fatty acid content. Along with herring and sardines the mackerel is in the top league of Omega 3 containing fish.
Omega-3's are derived from phytoplankton, which are small aquatic plant cells that are a food source for many aquatic organisms. The amount of omega-3 fatty acids found in different species of fish can vary depending on a number of factors, which can include the diet of the fish, the season and location of the catch. In most cases the total amount of omega-3 fatty acids is related to total fat content of the fish. It is the darker fleshed fish such as herring, salmon and mackerel that generally have a higher total fat content than leaner, whiter fish species such as cod and pollock.
What are the benefits of eating oily fish, containing Omega 3 fatty acids:
Protect the body against heart disease
Reduces the risk of clotting by thinning the blood and making it less sticky
Helps to improve the cholesterol balance of the blood by increasing levels of good cholesterol (HDL) and decreasing levels of bad cholesterol (LDL)
Has anti-inflammatory effects so can be used to reduce stiffness and joint pain and helps with inflammatory conditions such as eczema
Shown to reduce the symptoms of ADHD and also may protect against Alzheimers and dementia… Fish really is food for the brain!
---
---
You might also like
---